WE ARE LAWYERS, SCIENTISTS, & ACADEMICS
Our team members at New Weiming include Ph.D. graduates from top universities, with extensive scientific backgrounds in industry, government, and academia. We bring our multidisciplinary expertise and experiences from obtaining our own employment-based Green Cards to assist clients through the challenging legal process. New Weiming is unmatched among immigration law firms in providing personalized service; every client's case is managed and completed in-house by our team members.
---
Announcement of New Partner in 2020
New Weiming Law Group is pleased to announce our new partner Dr. Qian Yang.
Attorney Yang originally joined New Weiming Law Group in 2014. Since then, his years of service have made significant contributions to our firm and our clients. Attorney Yang has abundant research experience in the United States, Germany, and China. He has been recognized an Alien of Extraordinary Ability under the special EB-1A category by the U.S. Citizenship and Immigration Services (USCIS). Attorney Yang's practice focuses on immigration and he has helped thousands of new immigrants in America with all kinds of complicated legal matters.
With a strong background in science and academia and with his expertise and extraordinary ability, Dr. Yang successfully worked with numerous researchers, scholars, professionals, professors, doctors, engineers, and other applicants from all over the world to receive approvals in U.S. Greencard applications, immigration petitions, and visa applications. He also helped a lot in the development, marketing, and daily operations of New Weiming Law Group our coworkers through the past years.
Attorney Yang earned his J.D. from The University of District of Columbia David A. Clarke School of Law, magna cum laude, and is currently licensed in the District of Columbia, with capacity and authorization to handle U.S. immigration law matters nationwide. He also holds Ph.D. degree from Zhejiang University and B.S. degree from Xi'an Jiaotong University. He has conducted top-notch scientific research in chemistry, polymer science, materials science, nanoscience, engineering, and related fields, at several renowned universities in America, Europe, and Asia. Dr. Yang is a recipient of the prestigious Alexander von Humboldt Fellowship. His works were published in prestigious journals and have been cited thousands of times by peers.
We are excited to welcome Attorney Yang as New Weiming Law Group's new partner. The firm congratulates his achievements and we are confident of his continued success.
As a partner, Attorney Yang will continue to further New Weiming Law Group's dedication in fulfilling the American Dream for clients. We believe that anyone, regardless of where he or she was born, can attain success in America.
---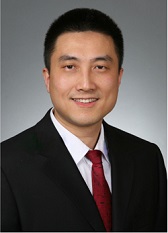 DR. MANGMANG CAI
PH.D., J.D., ATTORNEY AT LAW
Dr. Mangmang (Eric) Cai earned his Juris Doctor degree from the Georgetown University Law Center, Washington, D.C. Prior to earning his law degree, he received his Ph.D. degree in Organic Chemistry from the University of Maryland, College Park, and a Bachelor of Science degree in Chemistry from Peking University, China. Holding a professional law degree and a hard science degree from the most prestigious universities in the United States and China, Dr. Cai has acquired the knowledge and expertise to provide a full range of legal services in a manner rarely matched by other law firms. His practice focuses on Patent Law, U.S. Immigration Law, Commercial and Business Law, Intellectual Property, and Litigations. Prior to founding the New Weiming Law Group, Dr. Cai also worked for several major U.S. law firms and a lobbying group in the Washington, D.C. metro area. He has successfully advised and represented clients in cases involving immigration, patent application, contracts, and a variety of other legal matters.
---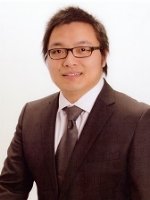 DR. QIAN YANG
PH.D., J.D., ATTORNEY AT LAW
Dr. Qian Yang received his J.D. (magna cum laude) from The University of District of Columbia David A. Clarke School of Law. He also possesses a Ph.D. degree in Polymer Chemistry from Zhejiang University, and a B.S. degree in Polymer Science and Engineering from Xi'an Jiaotong University (both are top universities in Asia), with extensive research experience in Germany and in the United States, He received the prestigious Alexander von Humboldt Fellowship for his postdoctoral research in Germany.
---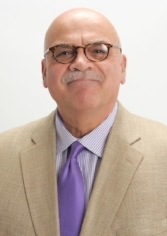 MR. DONALD R. FOREST
, M.A.
SENIOR ADVISOR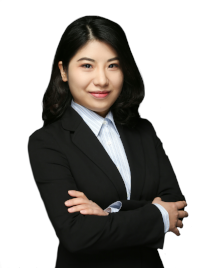 DR. YUANYUAN ZHANG
, PH.D.
SENIOR TECHNOLOGY SPECIALIST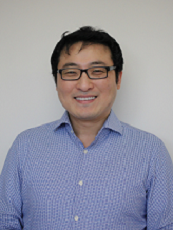 DR. WEI WANG
, PH.D.
SENIOR TECHNOLOGY SPECIALIST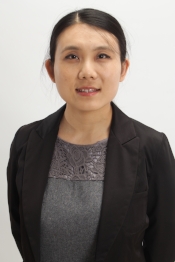 MS. XIAO YANG
, M.S.
CASE MANAGER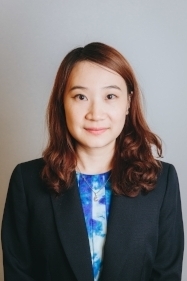 MS. XIAOPING WANG
, M.S.
CASE MANAGER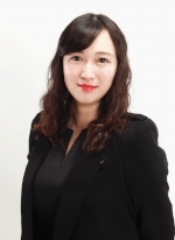 MS. SHA QIAO
, M.S.
CASE MANAGER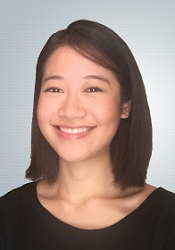 MS. DORIS GE
, B.A.
CASE MANAGER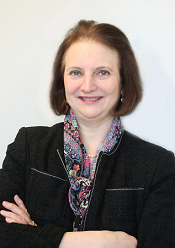 MS. NAJWA SAAD
, M.S.
WRITING SPECIALIST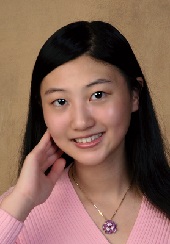 MS. SABRINA
SPECIALIST