Attention
Recently approved client cases. Our extended list of cases by category (PDF Files) can be accessed here:
EB-1A(PDF)
EB-1B(PDF)
NIW(PDF)
O-1(PDF)
Disclaimer: Past results do not guarantee future results.
RAPID NIW APPROVAL FOR CHINESE BIOINFORMATICS RESEARCHER WITH FEW CITATIONS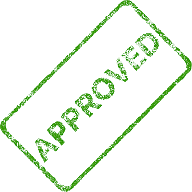 CASE TYPE

NIW

FILED DATE

April 2017

APPROVED DATE

July 2017

REF

No RFE

COUNTRY OF ORIGIN

China

SPECIALTY

Bioinformatics, Next Generation Sequencing (NGS) Data

AFFILIATION

Data analysis company supporting life sciences researchers

DEGREE

Ph.D.

PAPER

2

CITATION

~3

REVIEW

0

As this case demonstrates clearly, the number of publications and citations were not the determining factor in this client's success. Our client not only excelled in the biological sciences but also in data analysis – this led to employment with a new high technology bioinformatics company that specialized in providing data analysis support to a wide range of life science researchers. His research has had a lasting impact on plant transformation, disease resistance improvement, and RNA interference technology. We worked with him closely to accentuate his employment related work specifically. With a sterling academic background and skill sets suited for today's high technology life sciences companies, our client used his background and more than seven years of research experience to contribute knowledge and abilities of major significance. Moreover, he contributed significantly to America's national interests by advancing a relatively new field of considerable interest to the future of the life sciences.
JAPANESE DENTAL SURGEON'S NIW PETITION APPROVED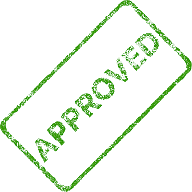 CASE TYPE

NIW

FILED DATE

February 2015

APPROVED DATE

June 2015

REF

No RFE

COUNTRY OF ORIGIN

Japan

SPECIALTY

Orthodontist at major state university medical and dental center

AFFILIATION

Not Available

DEGREE

DDS

PAPER

5

CITATION

0

REVIEW

0

NWM helped this highly accomplished, exceptionally well-educated medical professional emphasize and underscore an extensive record of clinical experience – more than 13 years – with many accomplishments in this client's field of orthodontics. We also highlighted this professional's outstanding work throughout the community in California working at and supporting the efforts of local clinics. Creating a petition narrative that included clinical and technical experience, teaching, community service, leadership efforts and skills, academic and other awards helped this client succeed with their case. NIW ensured that the contribution this individual made to America's national interest was well-documented and highly persuasive.
NIW TESTIMONY: SRI LANKAN BIOMEDICAL ENGINEER FROM AUSTRALIA APPROVED!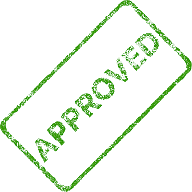 CASE TYPE

NIW

FILED DATE

December 2016

APPROVED DATE

March 2017

REF

No RFE

COUNTRY OF ORIGIN

SRI LANKA & AUSTRALIA

SPECIALTY

HUMAN COLOR VISION AND COMPUTER VISION

AFFILIATION

Not Available

DEGREE

Ph.D.

PAPER

Not Available

CITATION

Not Available

REVIEW

Not Available

Graduating with his Ph.D. in Color Vision and Computer Vision from the University of Oxford, our client conducted cutting-edge research at various universities and research institutions including MIT. His research promoted better understanding of how the human eye perceives color - the bio-inspired models he developed helped make artificial neural networks that improve object recognition technology as well. We demonstrated successfully that the benefit our client brings to the United States is highly significant and of national importance. His research contributed extensively to applications in cameras, driverless vehicles and robotics as well as healthcare solutions for elderly and disabled patients through object recognition. Emphasizing his publications in top journals and conference presentations, we were able to demonstrate that our client made far more significant contributions than an ordinary researcher in his field, and that American technology would undoubtedly benefit from his presence. On approval of his NIW petition, he continues his vision research in the U.S at the National Eye Institute.
CHINESE CHEMICAL ENGINEER'S EB-1A SUCCESS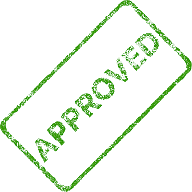 CASE TYPE

EB-1A

FILED DATE

August 2016

APPROVED DATE

September 2016

REF

No RFE

COUNTRY OF ORIGIN

China

SPECIALTY

CHEMICAL ENGINEERING (ELECTROCHEMISTRY—ENERGY STORAGE)

AFFILIATION

Not Available

DEGREE

Ph.D.

PAPER

Not Available

CITATION

Not Available

REVIEW

Not Available

Our client obtained his Ph.D. from the University of South Carolina in the field of chemical engineering with emphasis on energy storage devices and materials. Prior to filing for I-140, the USCIS had already approved an O-1 visa for our client, which showed acknowledgement of our client as an Alien of Extraordinary Ability. We significantly bolstered his already strong case with a number of independent recommendations from highly respected scientists in the field of energy storage research, which clearly substantiated the value and importance of our client's findings. These findings made significant contributions to the United States' goals to reduce carbon emissions and inspired other experts all over the world to utilize and make further progress in efficient and sustainable energy storage. Based on our client's strong publication record, including multiple publications in the most respected journals in his field, he was invited frequently to review and judge other peer's work and share his knowledge and research experience. The portfolio we constructed for our client was strong and convinced the USCIS to approve his petition for EB-1A in a relatively short amount of time. The client currently works at an engineering company making invaluable contributions in energy storage and development. Clearly, the energy community and all energy consumers in America benefit from his presence and expertise.